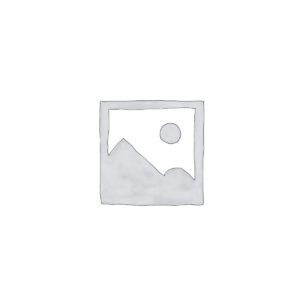 The Skinwave combines an aqua-delivery system, skin revitalizing solutions and Hydrogen therapy for a multi-dimensional skincare treatment. This professional skincare machine incorporates solutions rich in Alpha Hydroxy Acid (AHA), Beta Hydroxy Acid (BHA), Hyaluronic Acid and Hydrogen (H2) using hydradermabrasion. Solutions are infused deep into the skin, while gentle extraction removes impurities. The Skinwave facial is the ultimate compliment to brighten, improve vitality and tone in all skin types.
Cartessa Aesthetics teamed up with Eunsung Global manufacturer to exclusively bring Skinwave to the US. Eunsung Global is a South Korea–based, global leader focused on innovation in medical aesthetic equipment, present in over 70 countries and 100 partners worldwide.
Applications of the Skinwave:
Skin Revitalization
Tone & Brighten
Cleanse & Exfoliate
Oil & Acne Control
Hydration
Compare
Report Abuse
Key Benefits of the Skinwave
Hydrogen Therapy
Skinwave's aqua-delivery system includes a unique Hydrogen therapy step utilizing water infused with Hydrogen. The high concentration of Hydrogen reacts with active Oxygen in the skin that is linked to drying and aging. The Hydrogen bonds with the Oxygen to form bound water molecules that are then extracted via the radial tips. This unique Skinwave step provides antioxidant and moisturization benefits as well as reduces inflammation.
Target Skin Concern
Three nutrient-rich solutions optimize skin revitalization. Skinwave infuses deep into the skin Alpha Hydroxy Acid (AHA), Beta Hydroxy Acid (BHA) and Hyaluronic Acid to address top skincare needs: exfoliating, oil control and moisturization. Dial-up the volume of one of these solutions to offer a more customizable treatment.
Common Benefits of Skinwave's Solutions:
Alpha Hydroxy Acid: AHA's exfoliate dead skin cells and serves as a mini peel to brighten and smooth.
Beta Hydroxy Acid: BHA's deeply cleanse pores and helps regulate oil.
Hyaluronic Acid: Best known for its hydration properties to soothe inflammation and moisturize skin.
Dial-up the volume of one of these solutions to offer a more customizable and deep-cleansing treatment.
Multi-Dimensional Experience
Two additional handpieces on the Skinwave round out this multi-dimensional aesthetic treatment. Electrical pulse hand-piece open pores to maximize solution absorption with red and blue LED light for targeted treatments. Double-lifting handpiece activates lymphatic circulation, provides muscle relaxation, skin tightening and lifting effects. These extra steps round out the ultimate Skinwave facial.
Vendor Information
Store Name:

Cartessa Aesthetics

Store Email Address:

jdupont@cartessaaesthetics.com
Address: 175 Broadhollow Road
Melville, NY 11747
United States (US)
No ratings found yet!