Healthcare Business Starter Kit
$5,500.00
What is Included…
8 Key Job Descriptions & a Detailed Onboarding Checklist

26 Detailed Policies and Procedures

8 Powerpoint Training Templates plus a recorded HIPAA & OSHA Training

8+ Contract Templates including the Collaborating Provider Agreement & More

5 Detailed Consents: Body Contouring, Permanent Eyebrows, Botox, IV Hydration & Post-Op
Compare
Report Abuse
Congratulations You Started a Business!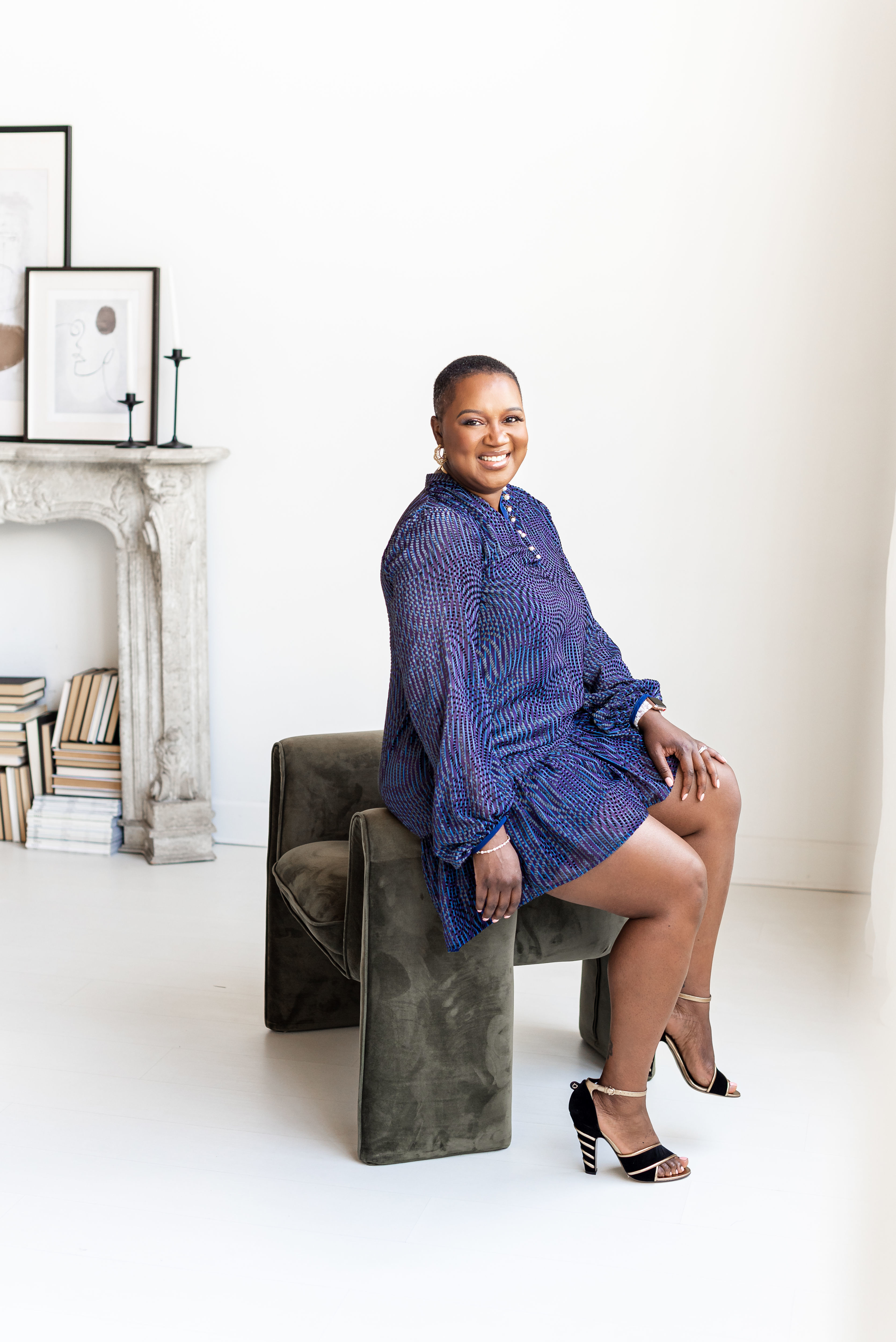 Now let's get your house in order. One of the biggest mistakes healthcare business owners make is that they assume that their business is protected just because they have filed their paperwork with the state. That is so far from the truth. Establishing a company with the state does not even touch the requirements and expectations of agencies that govern your business or industry.
What does this mean? This means that other than filing your documents with the state to establish your business, you need to do so much more to ensure that you are protected. That is why I created the Healthcare Business Starter Kit, and it has everything you need for an entry-level compliance program to protect you and your business.
What is Included:
8 Key Job Descriptions

A Detailed Onboarding Checklist

26 Detailed Policies and Procedures

8 Powerpoint Trainings Templates, Recorded HIPAA/OSHA Training, and a Suggested Certification

8+ Contract Templates including the Collaborating Provider Agreement &

Copyright Clause

3 Additional Patient Care Forms

5 Detailed Consents (Body Contouring, Permanent Eyebrows, Botox/Fillers, & IV Hydration)

2 Required Website Templates
The average cost to consult with an attorney to protect your business starts at $5,000. For an attorney to draft, develop, and provide you with these documents would cost you well over $10,000. Finding these documents online could take you hours, and if you are trying to make money, you don't have time to waste. The full cost of this accessible kit is not only a fraction of the cost of legal or online services, but it could also save you thousands in the future.
Are you ready to download all of the compliance and foundational tools coaches tell you about but fail to provide for you?
Protecting Your Business
Over the last year I have worked with over 100 healthcare business owners who have learned how to start a business, but are struggling to get organized to ensure that their business is protected. Here are a few reasons in which the Healthcare Business Starter Kit can help you.
How can the Healthcare Business Starter Kit help you protect your business?
 Reported to DOH: If you are reported to the DOH or someone lodges a complaint against you then the DOH will request these types of documents, review your website, and interview your independent contractors, employees, and potentially your clients. It will cost you thousands to build a compliance program in the time limit that the DOH will give you to submit your documents.
 Reported to the Board: If you ever have to appear before the board or agency that

governs in your industry then they are going to request to see your internal documents, understand your systems, and want you to explain how and why you completed each task within your business in a manner that may not align with industry standards.

 Sued by Client: If you are sued by a client you will have to prove that your business is legitimate, that you and your team have processes and policies to avoid malpractice, and then you will hav

e to prove that you followed the standard of care. You cannot produce these documents retroactively once you are in litigation.
What is the cost of not being in compliance?
---
The Cost of Not Being in Compliance
Be shut down by the DOH or any other agency

Lose your professional license

Unable to defend your business in a civil suit
What are the benefits of being in compliance?
---
Benefits of Being in Compliance
Systems in place to protect your business

Easy to hire and onboard new contractors or team members

Strong infrastructure to grow and scale your business
If you do not invest in systems and infrastructure now then you will be back at square
Get access today by clicking the Enroll Now Button now. one when you want to hire, grow, or sell your business.
Do you still have questions?
Book a quick Q&A call to answer any remaining questions as to why this kit is for you and your business.
Additional information
| | |
| --- | --- |
| Starter Kit Options | Starter Kit, Starter Kit Plus One on One Consulting |
Vendor Information
Store Name:

Your Nurse Lawyer

Store Email Address:

[email protected]

Address: 10451 Mill Run Cir
Suite 400
Owings Mills, MD 21117
United States (US)
No ratings found yet!
No product has been found!
Course Terms and Agreements
Refund Policy
The Course may not be terminated by the customer within the first thirty (30) days of service because of the nature of the content. However, the customer will make every effort to contact and work with the Law Office of Irnise F. Williams to resolve their issue before submitting a refund request through Teachable. Failure to communicate with the Law Office of Irnise F. Williams, forfeits any obligation by Law Office of Irnise F. Williams to issue a full refund within the specified time.
Disclaimer
The information provided on this website does not, and is not intended to, constitute legal advice; instead, all information, content, and materials available on this site are for educational purposes only. Information on this website may not constitute the most up-to-date legal or other information. This website may contain links to other third-party websites. Such links are only for the convenience of the reader, user or browser; the Law Office of Irnise F. Williams, LLC and its affiliates do not recommend or endorse the contents of the third-party sites.
Readers of this website should contact their attorney to obtain advice with respect to any particular legal matter. No reader, user, or browser of this site should act or refrain from acting on the basis of information on this site without first seeking legal advice from counsel in the relevant jurisdiction. Only your individual attorney can provide assurances that the information contained herein – and your interpretation of it – is applicable or appropriate to your particular situation. Use of, and access to, this website or any of the links or resources contained within the site do not create an attorney-client relationship between the reader, user, or browser and website authors, contributors, contributing law firms, or committee members and their respective employers.
The views expressed at, or through, this site are those of the individual authors writing in their individual capacities only – not those of the Law Office of Irnise F. Williams. All liability with respect to actions taken or not taken based on the contents of this site are hereby expressly disclaimed. The content on this posting is provided "as is;" no representations are made that the content is error-free.